Davis Remmel
I am not a member of LinkedIn, GitHub, Facebook, Twitter, or any corporate "social media." This site is the location where one can find information about me, without signing "terms of service."
Hover over yellow stuff to read secrets. This site is best paired with low-fi hip hop.
About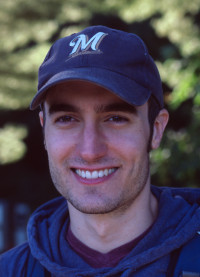 My primary goal is to discover as much as possible about the Universe, imitating it with computational models. Some of my findings have been documented in Projects. Miscellaneous and old writings are uploaded to Posts. Other things can be found in Letters.
I am an enthusiastic proponent of Free Software: one can't have a free society without it. I support Bernie Sanders; please vote with me to elect him as President and put honest people in power. Knowing how wrong this world is breaks me into tears, but so does the beauty of Nature.

Computing drives my inspiration, philosophical and spiritual beliefs. Currently hacking in Smalltalk and Python, I am a capable programmer in lots of languages. My favorites are those which recurse and reflect, because I find their symmetries and semantics simple, and therefore beautiful.

I live in Milwaukee, WI, trying to envision my ideal reality, identifying the differences, and nudging the present direction here and there. Under prior employ, I was the VP of Engineering for an infrastructure-as-a-service company. Although they were nice enough to give me some autonomy, the real work I want to perform is the kind of research that takes 8 years of thinking, without any interest in making products or profits. These kind of research dollars have mostly dried up, plus the cost of entering academia is prohibitively high, so for now I am pursuing projects in my own ambitions and curiosities. Please take a look at my freelance services if you need specialty work performed.
I manage to get by with an industrial workbench in my living room and a CNC mill behind my couch, dreaming of access to sophisticated equipment and larger spaces.
Please send mail to d@visr.me. My public key's fingerprint is 07DA 3404 774D AB37 130B EA84 4DAF F3F0 C0EB 75B6 (find the key through a third-party).
Links
Below is where I put interesting things I find on the Web.
This is quality journalism from NYT (in 2007): Mayor Takes the Subway—by Way of S.U.V., 2020-02-20
My friend Lucas just started his own website, and is now on a journey learning HTML. Congratulations, buddy! 2020-02-19
I've carried old printouts around for years, and came across one that I wanted to link here for posterity. I was obsessed with this kind of thing in high school: Writing Your Own Toy OS. 2020-02-17
Britney Spears' Guide to Semiconductor Physics; 2020-02-17
The truth runs deep. 2020-02-02
Preach it, Alan. "What most people are doing is imitating..." The computer revolution has still not happened yet. 2020-02-02
I trust Bernie Sanders to be my next president because he isn't going to pillage the Middle East or let the intelligence-military-corporate-industrial complex be so cancerous. We need Bernie Sanders, because he values life. 2019-10-17
I had a crack in a molar, and needed a filling; a routine procedure. I pay $25 a month for dental insurance, because my employer does not provide me with any...for what? So I can waste three lunches not getting served via phone? So they will cover only $15 for a necessary procedure? I need Medicare for All because we are all getting shafted by corporations and enough is enough. 2019-10-17
Bernie just had a heart operation, then tweeted: "None of us know when a medical emergency might affect us. And no one should fear going bankrupt if it occurs. Medicare for All!" Vote this man into office! 2019-10-02
Preach it, Bernie! I don't think billionaires should exist either. No human should have that much ability to influence others, like when a richie buys support instead of earning it in the heart and minds of the people at-large. The System continues to grow more unstable. 2019-09-24

This is a terrific video of Burt Rutan, with only 12 views. He discusses multiple topics important to me, and admitted that he wrote software and kept it proprietary because the code stank and he didn't want anyone to know. I agree with that sentiment, and think Free software holds the authors accountable for a higher standard. Check out the other videos in the same series. 2018-08-29

Turing is going to be on the £50 note. Why aren't scientists featured on US bills? 2019-07-15
If programming were analogous to knitting: conventional languages would be the instructions, and LISP would be the manifest weave. To automate production, conventional programmers would build sweater-knitting machines, but LISP programmers would build self-knitting sweaters. 2019-07-05
Some time ago, I found a great interview set of Danny Hillis, and now I've found the same account has a set of Marvin Minsky. These are two guys who I identify with, and so badly wish I was in their circle (as I feel of other great moments of history, when people learn something completely new, that I wish I could be around at the right space-time). 2019-06-23

File this one under the "cool sites" category; I have been reading n-gate.com for a few years now, and this might be the guy who runs it or helps write it. His things-to-read page is of particular note, because it links to so many other funny, sad, and interesting things. Also, check out this Usenet archive (another interesting site on its own), and the report about the solar dish bird deaths. 2019-06-22
Here's a nice song; take a load off. soundcloud.com, 2019-04-17
The amount of dissonance is unreal; why are police hiding their communications, and why can't they own all the bits to their radios? slashdot.org, 2019-03-02

My telephone can't listen to me when it's on the hook. Why do people use these things? 9to5mac.com, 2019-01-29
This is disgusting use of police force: attempted murder; the officer and DA must be held accountable. cbs58.com, 2018-11-26

"When Ridiculousness is Ubiquitous" shares my same feelings towards the lifestyles of the masses. I wish populations would think more carefully, but that's hard to do in an age of short-attention. mrmoneymustache.com, 2018-11-16
I am not renewing drbowtie.com. I haven't sold any in years; besides, ties are lame.
Bill Atkinson was inspired to create HyperCard through an LSD trip. boingboing.net, 2018-11-08
"If you're not stressed, you're bored!" Claire Rutkoske, 2018-11-01
Too good to be true: I was about to log in to GitHub to download my projects and cancel my account, but I can't log in due to page errors. 2018-10-21
Please remember to remove your non-essential fuses. freep.com, 2018-10-18
I love this bit with Susan Kare. youtube.com, 2018-10-17