Sun, Jan 9, 2011 at 9:21PM
Last night was legendary.
With T.J., Cody and Josh, I had one of the best (and most unique) nights of my life attending the Rocky Horror Picture Show (RHPS) at the Oriental Theatre in Milwaukee. The show was "shadowcasted" by a group called Sensual Daydreams, and I must say, their performance was spectacular! Experiencing first hand what it's like to go to the RHPS is nothing like what I had expected or previously experienced; the adventure of driving there and the theater's ambiance left me dying to go a second time.
Before departing, I decided to dress up. While T.J. took the simpler approach of applying a small amount of makeup, I was more extravagant with my costume design. I wore my flatcap, tweed jacket, vest, green shirt, pearled red bow tie, orange stockings, brown leather shoes, and of course my signature navy-blue speedo.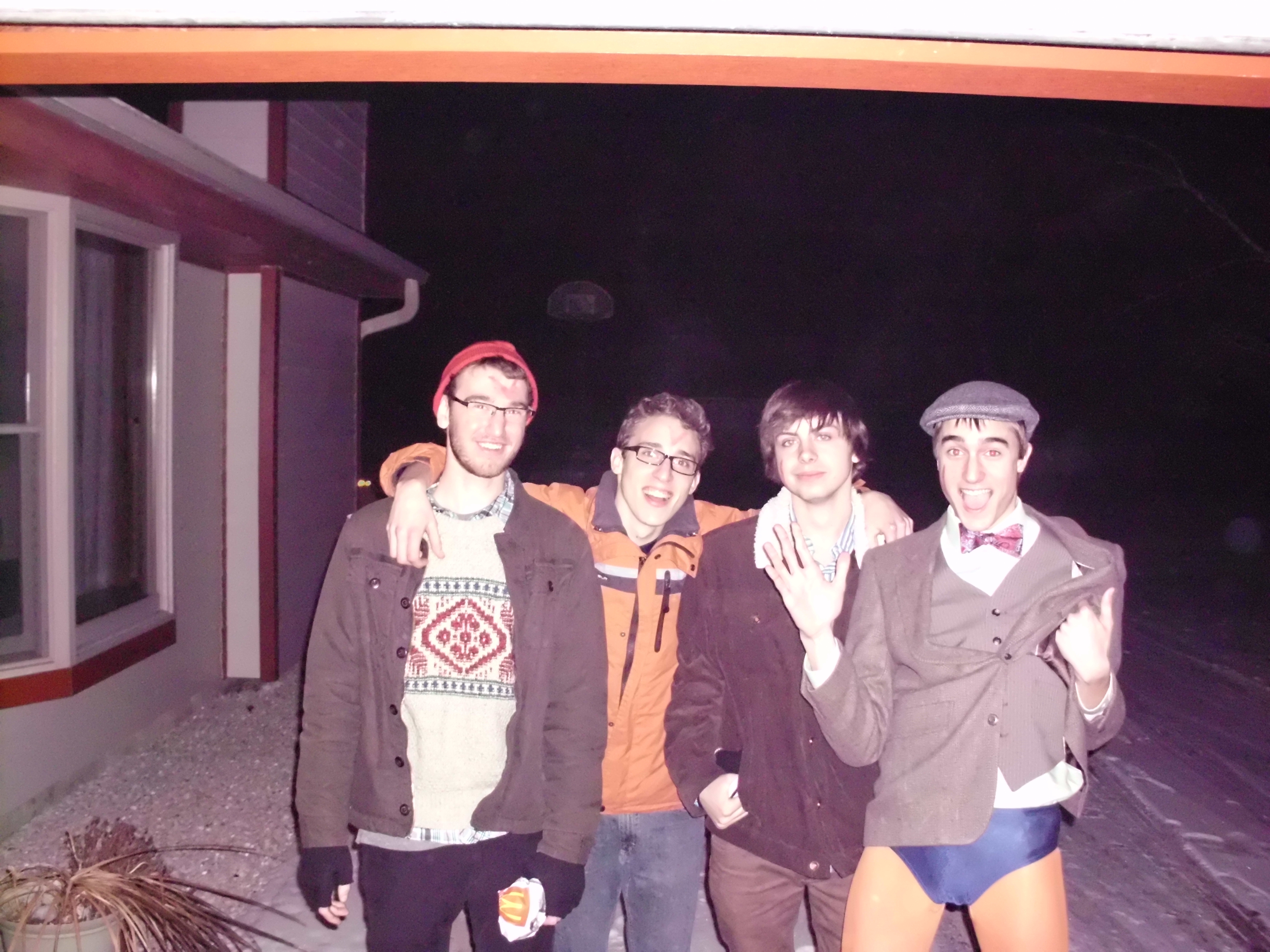 Driving there was a nightmare–the kind so hellish that you can't even remember everything that happened because of too many terrifying times. From the moment we left my house, things weren't going as planned. Josh brought his GPS: a common tool that millions of people use daily without error–except this time. Before we even left the empty streets of Hubertus (it's a quiet town at 10:30pm) the GPS was malfunctioning. So what were we to do? Drive back to my house to print off instructions. But as I was on my computer, the GPS started working…go figure. With a GPS, and the contingent printed instructions, we made it onto the freeway: relief.
However, after numerous interchanges were upcoming, things started to look a tad more confusing. The ruckus from Cody behind the vehicle's front row seats was too immense to hear the GPS clearly, so we were misguided once we got into Milwaukee. Apparently, we were supposed to get off the freeway on an exit, but then get back on another (43) immediately after. The GPS didn't speak as quickly as the shift was happening. So, we were instead guided 10 miles from where we were supposed to be, only to then make a U-turn of unknown legality. I say unknown because the intersections of one-way streets are very foreign, and there are many one-way streets in Milwaukee (all of them are unidirectional). Once we made it back on the normal freeway, we got off where we were supposed to (narrowly getting hit by another car, they all drive like madmen in the city) and took a fairly straightforward path towards the theatre. On the way, we passed by some interesting places. Most notably, as Cody (under the persona of Black Eric) pointed out, was Zaza Steak & Lemonade.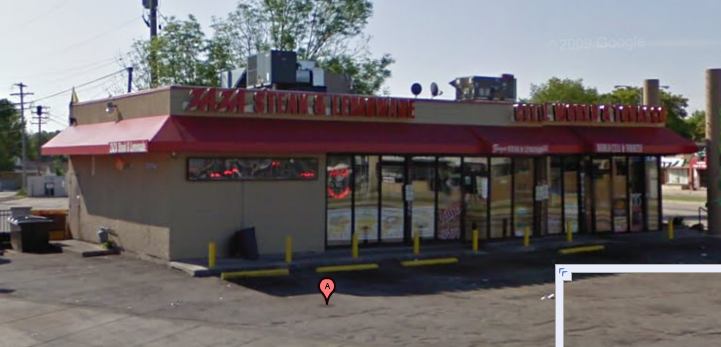 Finally, after an hour of driving, we made it to the theatre! After we parked the car a few blocks down the road, we made our way to the theatre and christened the night.
Standing in line was my first taste of the RHPS. The dressed-up audience members standing in line were very nice (and most were extremely sexy). Also, the cast of Sensual Daydreams was walking up and down the shivering line to talk with audience members. The cast member playing Dr. Frank N. Furter claims I look identical to a guy who used to go there, named Will, so I am now called Will there. After Dr. Frank N. Furter visited, a young woman came by who was putting a red lipstick 'V' on the RHPS "virgins" (those who haven't seen the show live in a theatre before). After waiting in the chill January weather for forty-five minutes, we were finally granted permission to enter the slightly warmer building after being pat down by a hefty security guard, named Dave.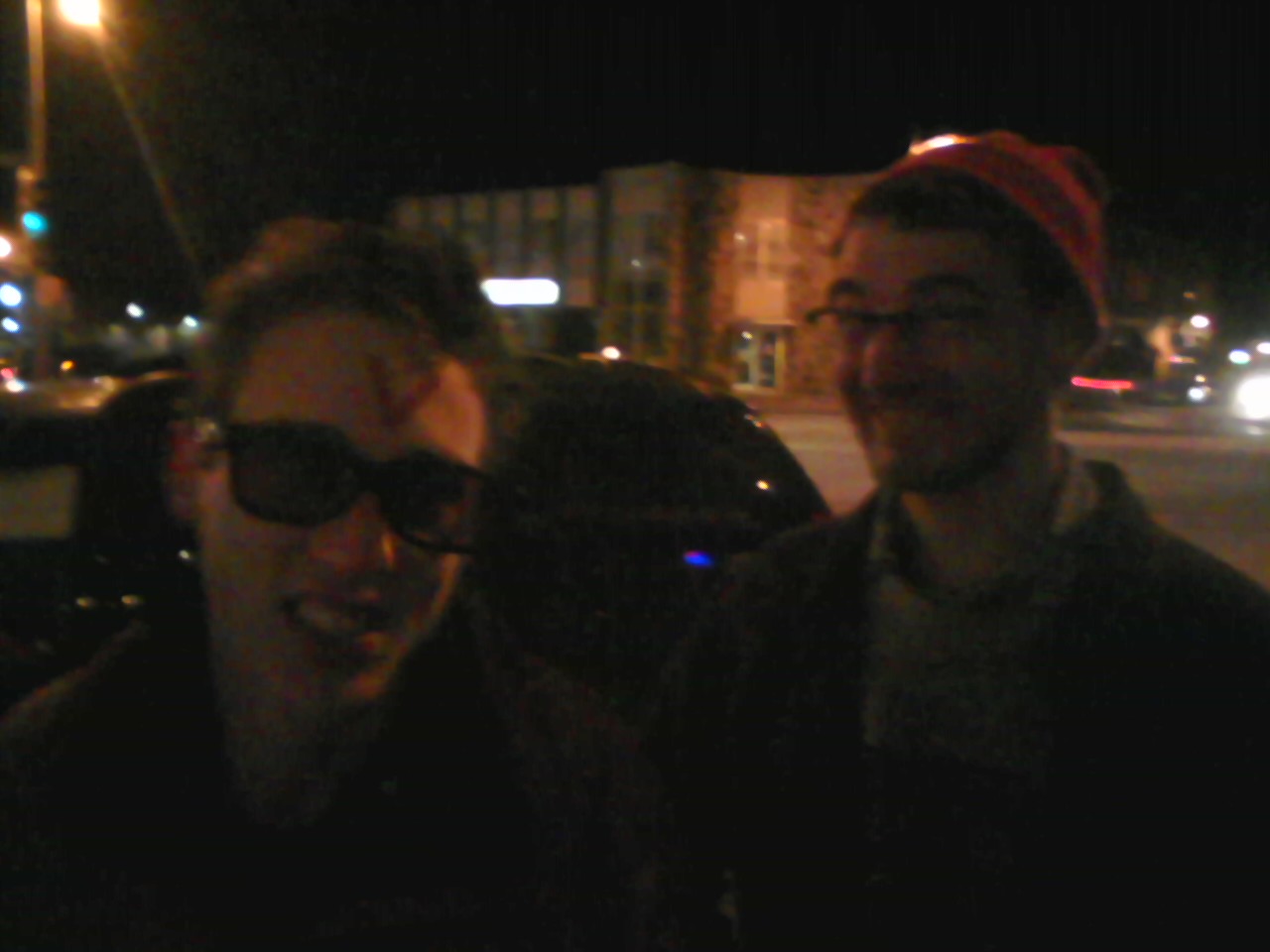 Making our way into the theatre, we were immediately impressed by the luxurious atmosphere. Golden Buddhas lined the walls, along with fabulous tapestries. The virgin games were officially commencing. Lucky for me, I was chosen to go up on stage to participate in the 'extra fun' virgin games. My objective was to suck a mysterious yellow liquid (Mountain Dew) from a baby bottle held in the crotch of a similarly-aged-as-myself girl. Needless to say, I sucked as hard as I needed to. It was a close tie, but we lost…oh well. It was fun, though! One of the most unforgettable moments of my life!
The actual movie was a bonanza. People were screaming left and right, throwing toast and toilet paper into the air, and floating condoms (ribbed for pleasure) across the isle. At this point, I knew what I had gotten myself into, and I only wanted to stay for more.
The film's ending was dull, though. I had expected a much bigger bang, rather, I received crowds shuffling to exit the theatre. This could be improved.
Driving home was an equal nightmare as getting there. I'm not going to go into specifics, but rest assured, several laws were broken. Luckily nobody drives around at 3:30am on a Sunday morning! We made it onto the freeway to get home (after having just as many GPS issues as getting there) and all was good. We stopped at McDonalds in Menomonee Falls, ate some breakfast (courtesy of T.J.), then headed home.
If you haven't seen the RHPS "live," you should do so as soon as possible! This was a monumental night for my friends and I, and hopefully we'll have the opportunity to go the scandalous lingerie-themed showing in February.